Walking the old ways
Our paths are a mixture of the original cobbled donkey paths between villages, goat paths across the mountain sides, and dirt trails. Sometimes they are rocky and uneven after over a thousand years of regular use!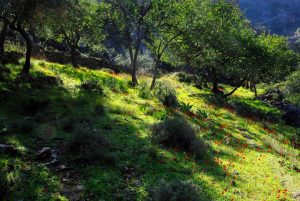 The fresh greens of the olive grove paths as the zigzag upwards. Dotted with early anemones, Greek for the flower of the wind.