Great Walking Holidays
All great holidays include time to relax and enjoy some down time. We balance our walking with fabulous food, a simple but beautiful base and opportunities to unwind swimming or relaxing at the beach looking at the views.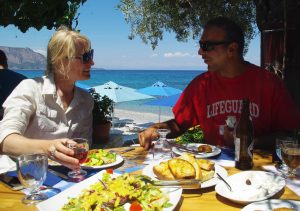 We have local all year round swimmers but generally our walkers venture into the sea particularly in September and October and late April to June.